SPECIAL EVENT WITH NEW BALANCE
Yoga x Runners
Saturday May 11, 2019  h. 11 am
Piazza Gae Aulenti 2 Milano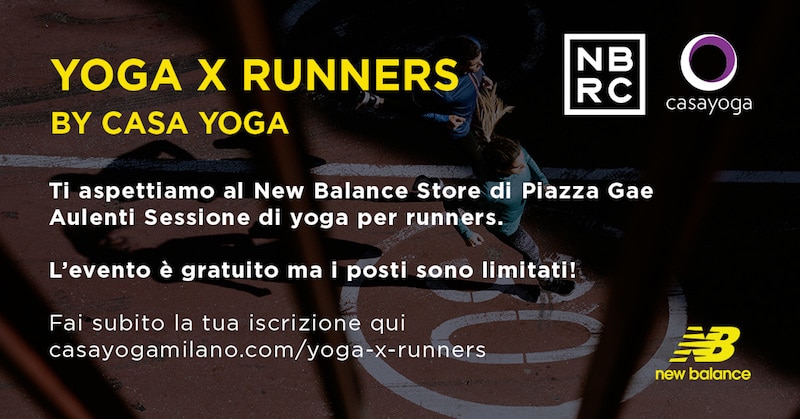 Yoga is the perfect recovery activity for runners. It relieves soreness and tension in your hardworking muscles and restores range of motion so you can train better the next time you hit the road. Incorporating Yoga into your regular routine can actually stretch and strengthen the major running muscle groups and help to prevent injury!
This is an all-levels class to help runners develop greater flexibility, fitness, and mental focus. The sequence includes key poses for areas of the body that are most overused or prone to injury. It can be used post-training as a thorough stretch and cool down or on its own as important cross-training, injury prevention, or to simply unwind after a busy day. Ok for beginners. BRING YOUR MAT!

Free event, reservation necessary. BOOK NOW