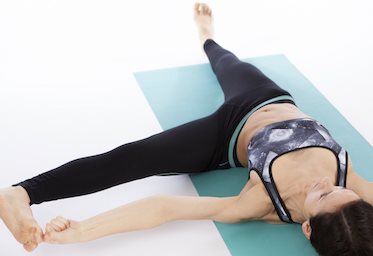 Intro class 10€
Are you new to Yoga or new to Casa Yoga? Come practice with us and take advantage of our introductory offer. BOOK in advance, pay at the studio. 12 hours cancellation.
---
Lunch Yoga Offer
3 classes 40€, expires in 1 month.
BOOK NOW pay at the studio
---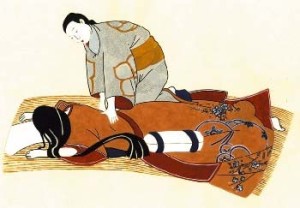 Try a Shiatsu treatment
Shiatsu specific touch supports the vital energy in its flow helps to harmonize imbalances and allows you to get in touch with your own resources LEARN MORE
---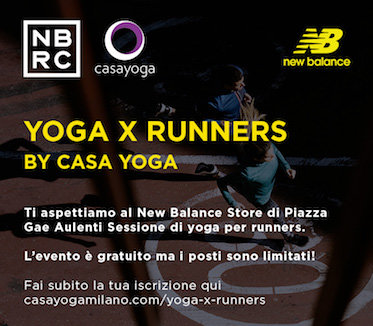 Yoga x Runners at New Balance Store
Saturday, February 16, h. 11 am  BOOK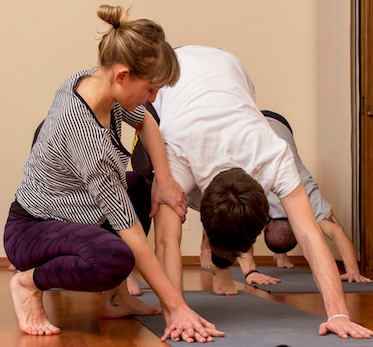 Weekly classes Choose a style and book a class suitable to your level from our calendar within 12 hours. You will then complete registration at the studio on your first visit. 12 hours cancellation.
8-week Beginner Yoga Course
Starts January 23, 2019
BOOK NOW only 15 spots
All other weekly classes are for all levels.
---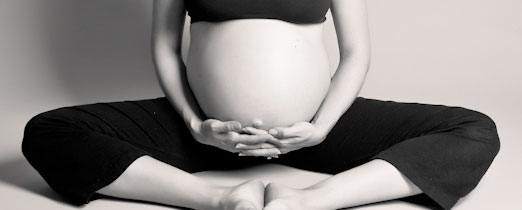 Prenatal Yoga Course
Mondays 7-8pm
BOOK NOW only 10 spots
---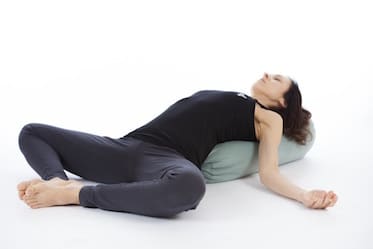 Yoga x stress, anxiety, depression.
4 sessions: Sundays 11am-1pm starting 3/2/19.
BOOK NOW only 15 spots
Casa Yoga is located in central Milan to promote Yoga culture, well-being and improve the quality of life. We offer daily classes in the main room or you may experience the second room for individual sessions, shiatsu treatment or just relax in a quiet and protected space in harmony with yourself and others. Casa Yoga dedicates the greatest care to its spaces for energetic well-being and offers the best yoga props exclusively by Manduka. We respect Nature observing and encouraging Green practices.
for a healthy body and a creative mind
to rest, nourish and breathe
to listen and learn about yourself
to feel at home
We offer weekly classes with flexibility in the choice of your practice schedule and pricing options. The practice is open to all levels and ages, with certified teachers Yoga Alliance. See our calendar and upcoming workshops.
hatha, vinyasa, yin, restorative, prenatal, pranayama, yoga for kids and teens
8-week beginners yoga course
classes in English to welcome Yogis worldwide
meditation
workshops